March 1, 2018, from the Italian tire manufacturer
Pirelli
(Pirelli & C. SpA) released 2017 annual report, 2017 fiscal year revenue grew 7.6% to 5.35 billion euros (about 41.3 billion yuan). This figure is below the 9% growth target in 2017; Pirelli said that this lower growth is due to the greater-than-expected foreign exchange impact and the risk of accelerating the reduction of its "standard" part. The aforementioned revenue growth includes Pirelli's so-called "high-value" business growth of 11.8%, and its revenue of 3.08 billion euros accounted for 57.5% of sales, up from 55.3% in 2016.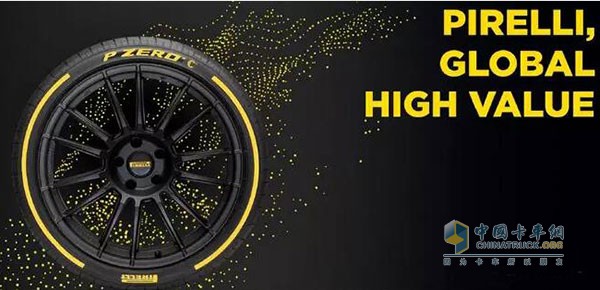 Pirelli 2017 Earns 41.3 Billion, Net Profit Soars 61%
Sales of high-value businesses rose by 12.5% ​​year-on-year. In particular, the number of limousine tires with a rim diameter of 18 inches or more increased by 15.4%, which is higher than the market's 10.5% increase. The total volume increased by 1.0%; standard trading volume decreased by 5.3%, which is part of the strategy of Pirelli's gradual reduction to low-margin markets such as Russia, Latin America, MEAI (Middle East, Africa and India) and Europe.
The European market accounted for 41.7% of Pirelli's global business. In 2017, European revenue was 2.24 billion euros, a year-on-year increase of 6.9%. The region's organic revenue growth rate is 7.5% (+ 6.9%, including foreign exchange effects and peripheral changes).
The adjusted EBIT cost rose by 9.7% to 926.6 million euros, and the marginal revenue income rose to 17.3% (17.0% in 2016). Net income from continuing operations increased 60.5% to EUR 263.3 million.
As a result of the transfer of its equity in the industrial tire business to Marco Polo International of Italy, the company awarded Pirelli its industrial assets to the company and the industrial tire business was identified as "termination of business". The final result of this part of the disposition of business activities - industrial business - was a loss of EUR 87.6 million (2016: EUR 16.4 million). This result in particular reflects the accounting effect of the difference in exchange rates at the date of the transfer.
The parent company's net income was 177.0 million euros, an increase of 149.5% compared to 2016.
The result is consistent with the plan
Pirelli points out that these results in 2017 are in line with the guidelines set out in its 2017-2020 industrial plan. In particular, Pirelli has been committed to strengthening its high-value segment and gradually reducing its impact on the standard part; for Pirelli's tire business, high-value refers to racing tires, automotive tires and radial rims with rim diameters of 18 inches and above. Vehicle tires, as well as various tires rated H and above.
In addition, the company also took actions to improve prices/combinations, strengthened cooperation with premium car manufacturers, increased the production capacity of high-value products, and expanded its distribution network coverage in Europe, NAFTA, Asia Pacific, and Latvia. And continue to develop business plans that intercept new requirements from end customers such as Cyber ​​and Velo. These measures were accompanied by the company's digital transformation plan and the conversion of the Fengshen brand production to the Pirelli brand at the Fengshen Fengshen Automotive Tire Factory.
High value continues to grow in 2018
Pirelli's forecast for 2018 is in line with the growth path outlined in the 2017-2020 industrial plan. Its strategy focuses on further strengthening the high-value segment and confirming expected business performance despite the greater volatility of foreign exchange. When excluding the effects of foreign exchange fluctuations, the company expects the year-on-year revenue growth rate to be higher than or equal to 6%, or a growth rate of about 10%, mainly due to the exchange rate of the euro against the US dollar. It is expected that by the end of 2018, the high-value sector will account for about 60% of total revenue.
Readings:
Pipe Extrusion Production ,Pvc Extrusion For Tube,Pvc Extruder For Dropping Tube,Extrusion Machine For Water Tube
RECTO MACHINERY CO., LTD RICO (NINGBO) IMP & EXP CO., LTD , https://www.recto-rico.com