The purpose of refitting a car is to make its own car more perfect and better able to meet its own needs. Nowadays, small-scale car modification is very common, change the sound, LCD display, shell color, graffiti and so on. Engine, intake system, ignition system, exhaust system, brakes, chassis suspension, fuel supply system, tires and other modifications are all major transformations. This is not a major introduction here. Let's take a look at what the minor modifications include.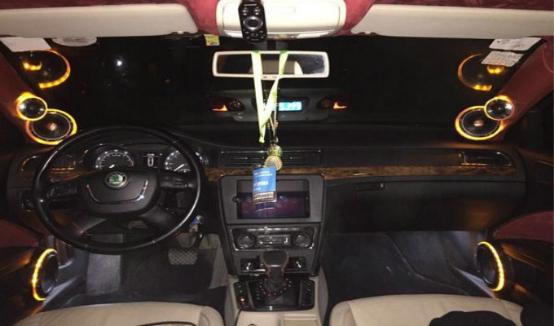 The vehicle's profile modification includes: stickers, body paint, logo, front and rear bar, large enclosure, high tail, open hole hood, window sun and rain shield, HID xenon headlights, headlight trim panel, front and rear mirrors, lower body Wait. Audio conversion amplifier, speakers and so on. Automotive interior renovation. Let's take a look at the sound reconstruction effect of Skoda Hao Rui. It is an opera feast.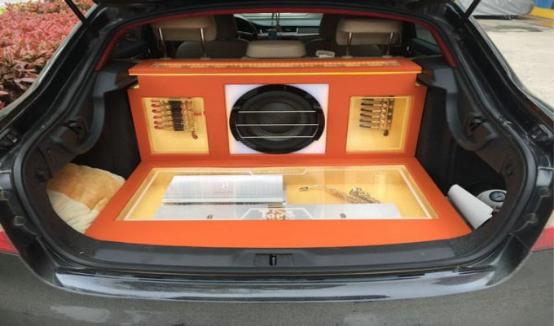 Skoda Hao Rui's original car horn has performed unfavorably in terms of sound strength, and its sound quality is not pure. Especially when playing his favorite music, the audio frequency is not high, and the case is not low, it always feels a bit awkward and not enough. Exhilarating, it's time to make some changes to its sound. Skoda Hao Rui car audio conversion is divided into three frequency system configuration: front sound field: opera family ONE S3, subwoofer: opera family ONE12S, amplifier one: opera family CL400.4, amplifier two: opera family CL400.2, power amplifier three: Opera family BA480.2. This special opera family's ONE.S3 crossover system tweeter uses an operatic ball dome treble and the surface is coated with damping rubber to ensure that the treble has an excellent response. The treble unit and midrange unit of the opera family ONE.S3 were respectively installed with A-pillars, which were promoted by the opera family CL400.4 four-way power amplifiers. Both had better driving force, reduced sound quality and a sense of turbidity. The bass horn is a pair of 6 inch loudspeakers of the opera family ONE.S160MB woofer. Among them, the workmanship is fine, and the orange aluminum anti-recessed cap is used. The magnetic circuit part uses aerospace grade ferrite magnets, and is driven by the opera family CL400.2 power amplifier. The whole set of woofer speaker and wafer waterproof cover are installed on the door panel. The outstanding craftsmanship and sound quality expresses the sound more delicate and real. The bass part is also not inferior. The bass part uses an excellent subwoofer, the opera family ONE 12S carbon fiber subwoofer, and the mold is installed in the trunk. It is promoted by the opera family BA480.2 power amplifier. The exquisite design process is more attractive. Using the advantages of trunk space, music becomes rhythmically strong and powerful. After the conversion, share the results of the conversion. Put a movie soundtrack "Summer" that you really like. The sound of the piano is crisp, the violin is melodious, the cello is lively, the flute is melodious... Each instrument is structured, comfortable and pleasant, and the mind is washed. ,very successful.
Belt Conveyor is the most ideal efficient continuous transportation equipment for coal mines. Compared with other transportation equipment(such as locomotives), it has the advantages of long transmission distance, large traffic volume, and continuous transportation, and it is reliable to operate, and it is easy to achieve automation and centralized control. Especially for high-yield and high-efficiency mines, belt conveyor has become a key equipment for coal mining electromechanical integration technology and equipment.
The main feature of the belt conveyor is that the fuselage can be easily telescopic. There is a storage tank. The tail can be elongated or shortened with the Advancement of the coal mining surface. The structure is compact and can be laid without foundation. The frame is light and easy to dismantle. When the transmission capacity and distance are large, the intermediate drive device can be used to meet the requirements. According to the requirements of the transportation process, it can be transported on a single machine, or it can be combined into a horizontal or inclined transportation system to transport materials.
Belt conveyor is widely used in metallurgy, coal, transportation, hydropower, chemical industry and other departments because it has the advantages of large transportation, simple structure, convenient maintenance, low cost, and strong versatility.
Belt conveyor is also used in building materials, electricity, light industry, grain, ports, ships and other departments.
Belt Conveyor
Belt Conveyor,Pvc Conveyor Belt,Anti Slip Conveyor Belt,Baffle Conveyor Belt
Dongguan City Li you machinery and Equipment Co., Ltd. , https://www.gdliyou.com