Rubber Mill: This machine is a combined water-cooling mill that integrates four functions, such as automatic feeding, grinding, vacuuming and screening. It requires only two people to operate. The use of high value, profitable after grinding into powder, our factory is specialized in the production of rubber mill manufacturers, these rubber powder is widely used in renewable rubber factory, waterproof membrane factory, rubber products factory, etc., this equipment can be tested on the spot Machine to provide sales. Rubber mills can crush old rubber products into rubber powder. Rubber powder can be processed into tires, rubber shoes, gaskets, hoses, seals and other rubber products.
The rubber mill's process to turn waste rubber into rubber powder:
First, the tires are cut off with a knife, and then the tires are cut into blocks using a tapping machine (or an artificial knife), fed to a crusher, and crushed into pellets of about 10-15 mm, which are fed into the rubber by a conveyor. Milling machine, through the powder fell into the shaker, after screening the semi-finished products continue to cycle processing, you can get the finished rubber powder. The project is easy to learn, without any special craftsmanship and formulas at a glance. Zhengzhou Xinjiyuan Machinery Factory is a large-scale enterprise specializing in R&D, production, and sales of used tires and recycling equipment for waste shoe recycling. Dedicated quality, continuous innovation, and service users are our eternal themes. Being realistic and pragmatic, honest and trustworthy and forgetting ahead is our code of conduct. The twenty-first century is a century of high-tech green environmental protection industry for environmental protection and recycling of resources. The comprehensive utilization of waste rubber is long way to go, and Qian Jingyuan is very broad. Let us work together to develop China's scrap rubber recycling industry. Heying Machinery Manufacturing Co., Ltd. Manager Zhou Fuxu Free Phone QQ
Waste tire rubber equipment http://
Site: No. 19 Jianshe Road, Gongyi City, Zhengzhou, Henan Province.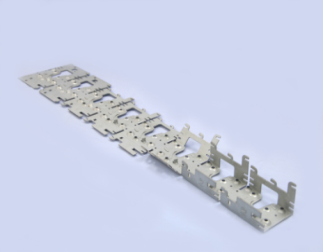 Our Advantage:
1. We have been a professional OEM/ODM
Metal Stamping
(Aluminum,stainless steel,Copper ,SPCC,SGCC and so on) manufacturer for 30 years in China.
2.Products application: Consumer electronic hardware accessories such as telecommunication aluminum cavity,LED Lighting aluminum housing,Setup box housing,power adapter case ,UPS power housing,STB box,AMPLIFIERS chassis and panel LED driver case ;Thermal solution heat sinks&radiator;Computer hardware accessories;Furniture hardware parts,home appliance etc.
3.Surface treament:Anodizing, powder coating,painting bonding, sand blasting, buffering and assembling,Zinc-plated, nicke plated, chrome-plated, silver-plated, gold-plated,Passivation etc.
4.All parts are customized according to customer's drawings or samples. If you have any parts to beproterotype, please feel free to send your drawings/samples to us
Metal Stamping Accessories,Metal Stamping Kit,Metal Stamping Blanks,Metal Punch Tool
Timeplex Industrial Limited , https://www.timeplexhk.com