On July 21, 2015, German Bosch Group and Dutch navigation system supplier TomTom issued a joint statement saying that the two parties will further deepen their cooperation and jointly develop high-resolution digital maps for self-driving cars.
According to the cooperation agreement between the two parties, TomTom will be responsible for the design of the map, and Bosch will provide the system engineering technology and formulate the specifications required by the map.
It is reported that the new high-definition digital map will consist of a "localization layer" and a "planning layer". By comparing the high-definition map data with the data collected by the on-board sensors, the vehicle can calculate and complete its own positioning.
Currently, Bosch is testing its self-driving cars on roads in Germany and the United States, and has used map services on test cars. Dirk Hoheisel, member of the Bosch Management Committee, said: "Until 2020, self-driving cars will only be able to travel on the freeway after they are equipped with high-precision maps."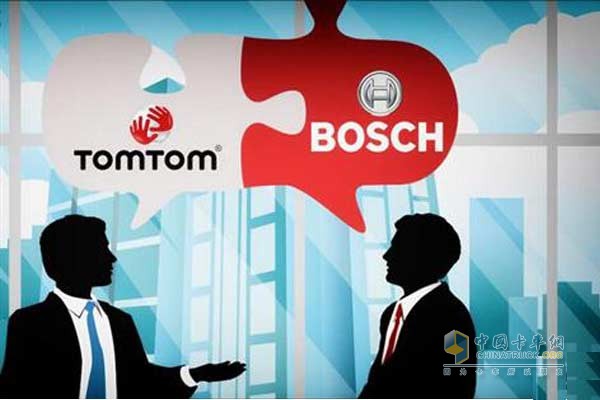 Bosch teamed up with TomTom to develop high-precision digital maps
According to Jan Maarten de Vries, TomTom's vice president of automotive business, the company will develop a new high-precision digital map by the end of this year for autonomous vehicles driving on all German highways and other similar road conditions. It is expected that the coverage will soon be extended to other European regions and North American highways.
In September 2014, TomTom announced that it had reached a cooperation with Bosch and will integrate its navigation technology into Bosch's Advanced Driver Assistance System (ADAS). By cooperating with TomTom, Bosch will be able to develop more advanced driving assistance devices, including smart cruise control, cornering reminders and congestion taillight warnings, which are key components for car companies that are developing autopilot systems.
Jan Maarten de Vries pointed out: "In combination with TomTom's navigation technology and maps, Bosch's market-proven ADAS system enables car companies to create more competitive solutions for the drivers, who will benefit from the most accurate real-time road information. To achieve a safer driving experience."
Buy truck parts, on the Taobao stalls, multiple discounts waiting for you to take!
Http://NewDrain.html
Automatic Car Wash Equipment,Leisuwash S90 Drying,Automatic Leisuwash S90 Drying Car Wash Machine,Leisuwash S90 Drying Car Wash Machine
Hangzhou Leisu Cleaning Equipment Co.,Ltd , https://www.leisuwashtouchless.com